eat food


My nutrition philosophy is simple: eat real food. In modern times, "food" has gotten increasingly complicated and difficult, and many people have basically given up. I want to make things simple.

If you suffer from chronic digestive problems, I am offering an 8-week online program to help you rebuild your gut. The first course starts in January.

take time to reflect


When you hear the word "meditation," what do you think of? Monks chanting? Sitting uncomfortably on the floor? Or maybe you've tried meditating, and you stop because you think you're doing it wrong. You don't feel relaxed, or you can't stop thinking about work, or what's for dinner. Here's a secret: that's okay! Everyone feels like that in the beginning (and the "beginning" can last for years.) Even 5 minutes a day of deep breathing can have measurable health benefits. And there's no such thing as "doing it wrong."


(

here

is a guided meditation for all you cynics out there.)
move your body


Movement is an important part of long-term health, no matter what your skill level or goals are.

I moved into the A-WOL aerial dance studio in 2015 along with Katie Fuller (eudaimonia-massage.com)
I'm so happy to be part of such a fun and vibrant community! Starting in January, we're also welcoming Cambrie Burns, DC (flexchiropractic.net/drburns)

Working with athletes and dancers has expanded my practice in so many ways. Acupuncture can help with both recovery and prevention of sports injuries.

Check out the reviews page to see what patients are saying about how acupuncture has helped them!

---
Powered by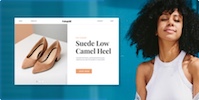 Create your own unique website with customizable templates.